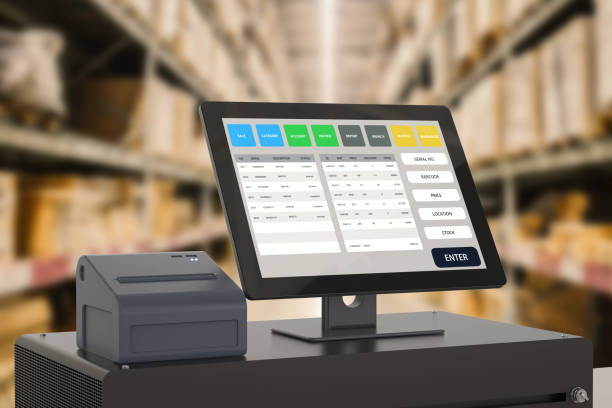 Features of the Best Point of Sale Solutions
A cash register is an electronic device used for calculating transactions at the point of sale. A point of sale is the point where trade is finalized. It is a central component of a business. Thus it is important to have the best cash register and point of sale systems for the success of your business.
Cash registers play a key role in the transactions between your business and your customers. It calculates the total, prints receipts, and has a cash drawer. There are other several roles that your cash register plays. Ability to track stock and decrease the stock number as you sell products. Customer data tracking which makes check-out faster for repeat shoppers. Keeping tax information that is applied and provides direct reports for taxes. Cash registers also keep staff information including their hour's duties and more. It manages your emails and direct mail marketing. A point of sale cash register provides you with a full retail management solution.
Food service cash registers are essential to your point of sale as a restaurant operator. It increases efficiency by tracking transactions in real time, transmitting orders, processing credit cards and more. Cash registers that come with credit card processing offer flexibility and quick service. Especially for the customer who may not prefer cash as the mode of payment. Cash registers with the credit card option are important for the hotel and restaurant business as it links the hotel to another department such as spa and restaurant as they are put in a centralized location.
The wide variety of cash registers available lets you have a vast range of choice to choose from as per your business needs. Get one that has a variety of payment options such as cash, credit cards, and mobile payment options. It should come with a printer for printing receipts, have a cash drawer, and a barcode reader.
The software should allow you to find items your library and sales. Customer engagement service inventory and other software should be available. A point of sale system should also offer tools that give ongoing data that can be used to increase trading, stock allocation and employees. Point of sale should give you easy access to setting up an online store using simple plug-ins. It should be efficient in providing sales staff with recommendations on sales to customers. The point of sale will show these recommendations by showing related goods during a transaction.
To enhance the growth of your business you need to invest in the latest cash register and point of sale solutions.
The Beginner's Guide to Resources